Third quarter results Now Available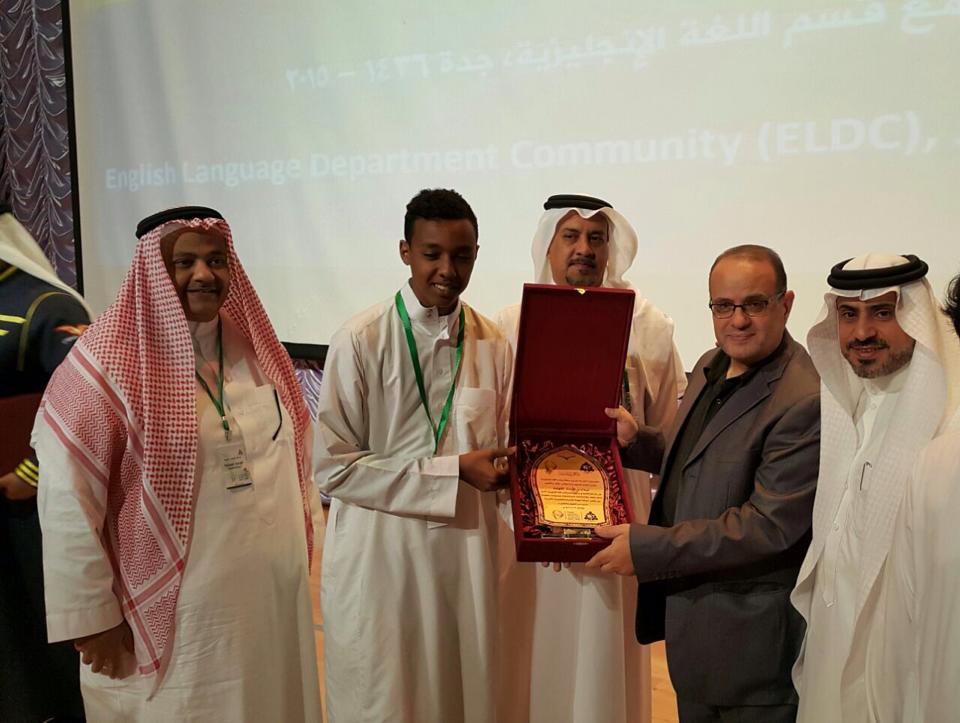 Another distinguished student, Ahmed Adli  Khhalil, of Grade 12 National Division wins top place in the Debating and Public Speech Competition held by the English Language Department  Community (ELDC). Ahmed Adli , the School Principal, Mr. Ahmed Al-Ghamdi, and Mr. Hamdi Abdulaziz, the Academic Director and Head of English Department, attended the final celebration held by ELDC  at Dar Al-Thiker Private Schools where Ahmed and the school principal were rewarded  in recognition of the school's excellence and diligence in preparing  its students for such academic events.
Al-Anjal Private School congratulates the student, his family and the English Department on this outstanding achievement and promises stakeholders that such distinction will continue in the future.