Third quarter results Now Available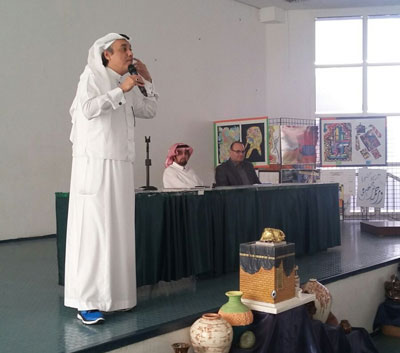 As part of our career guidance program, we hosted a seminar on the nature, role, job market and impact of mass media.  Dr. Kamal AbdulQadir Turkistani, a famous journalist and mass media specialist, was the guest speaker. The lecture started with a brief introduction of the guest and a summary of academic requirements for taking mass media, especially journalism as a study major at university. Then the guest highlighted the challenges facing written media, and  the role of social networks. He also explained the vital role of mass media in forming public opinion and its impact on social customs and traditions.
The lecture ended with an open dialogue with the students and the guest answered all questions raised by them.
On behalf of all staff members and students, we would like to extend our deepest appreciation to the honorable guest for responding to our invitation and for the sincere and useful tips he offered.