Third quarter results Now Available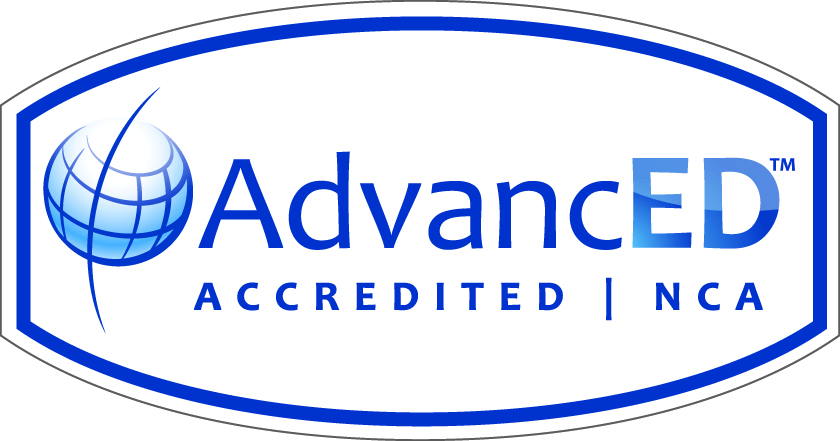 Congratulations !!!!
AL-ANJAL earns the distinction of accreditation by AdvancED Accreditation Committee for the next five years (June 2016-June 2021)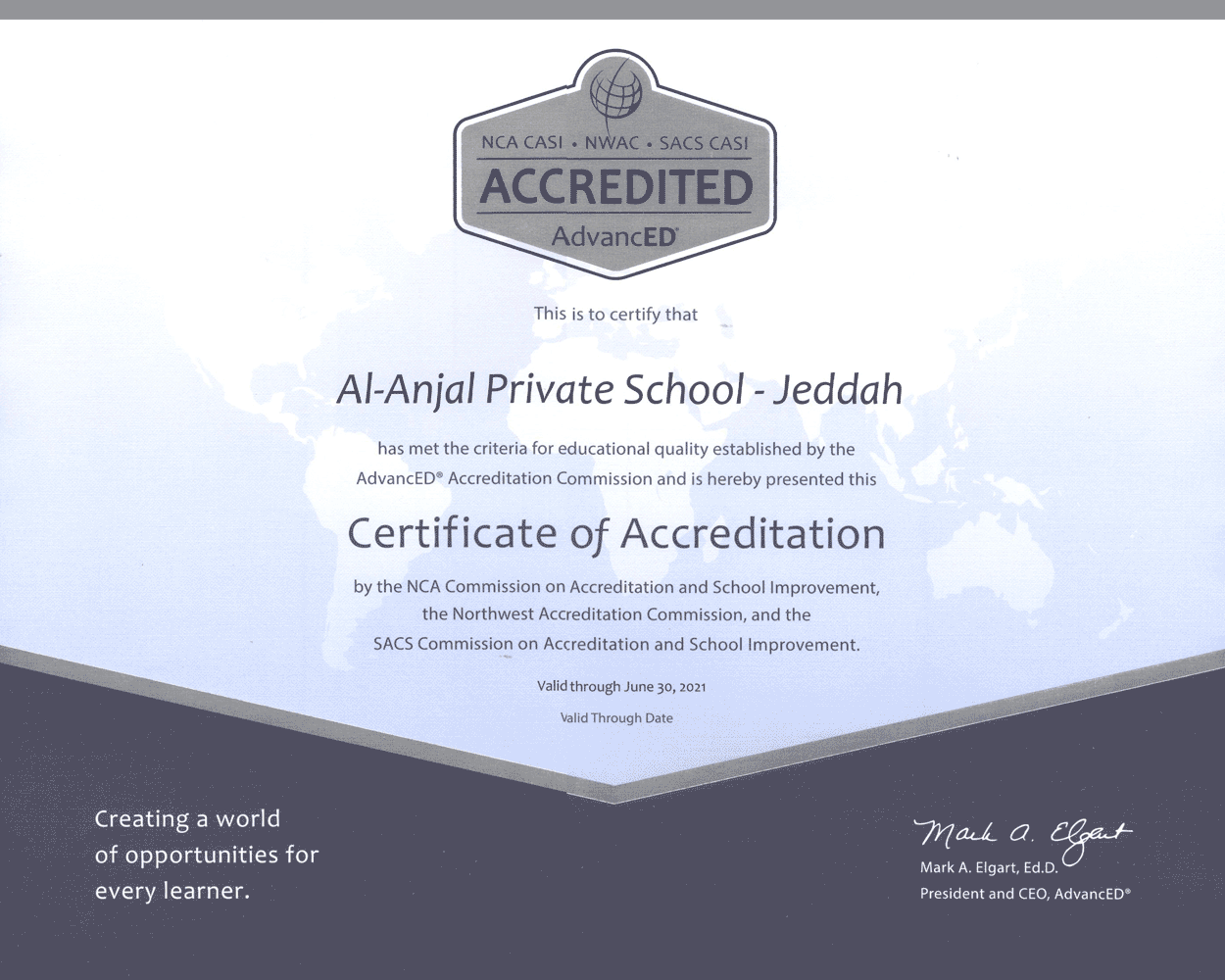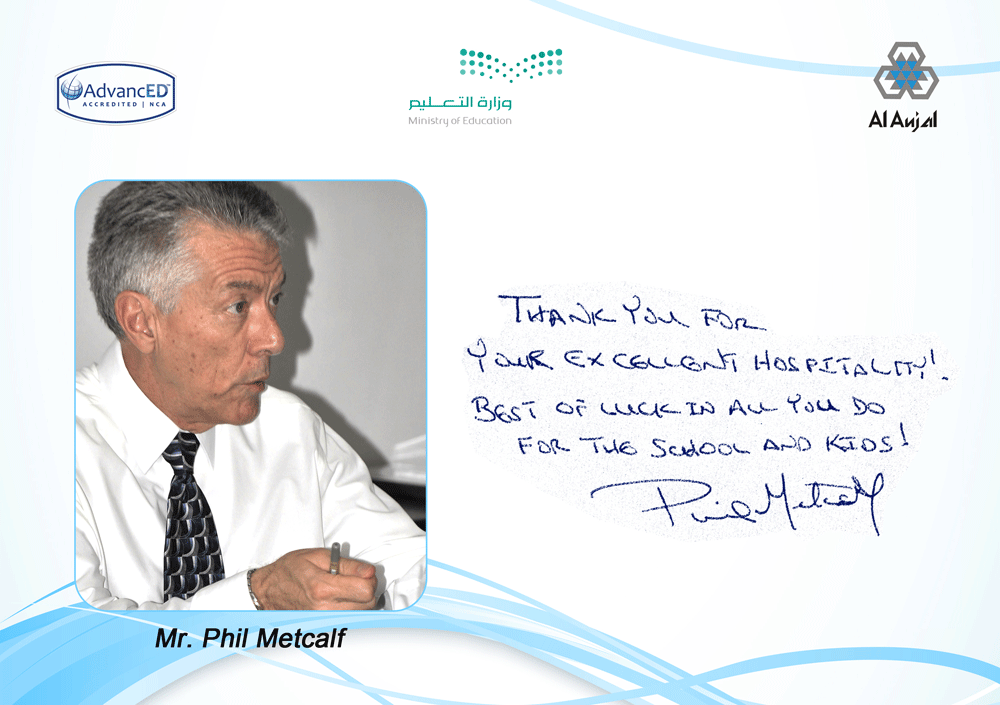 0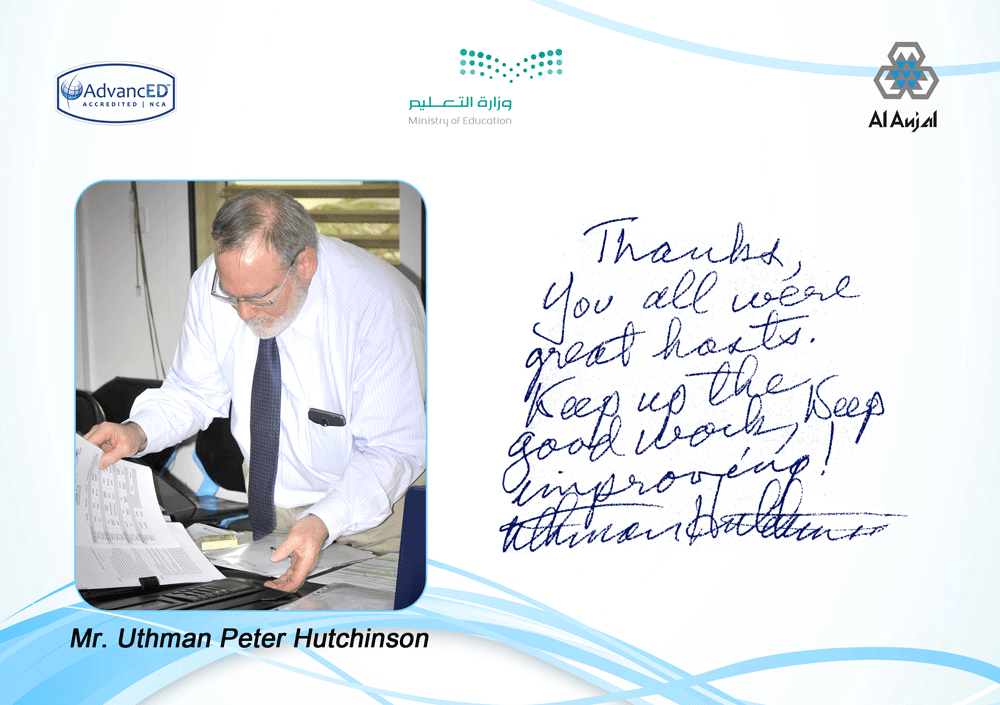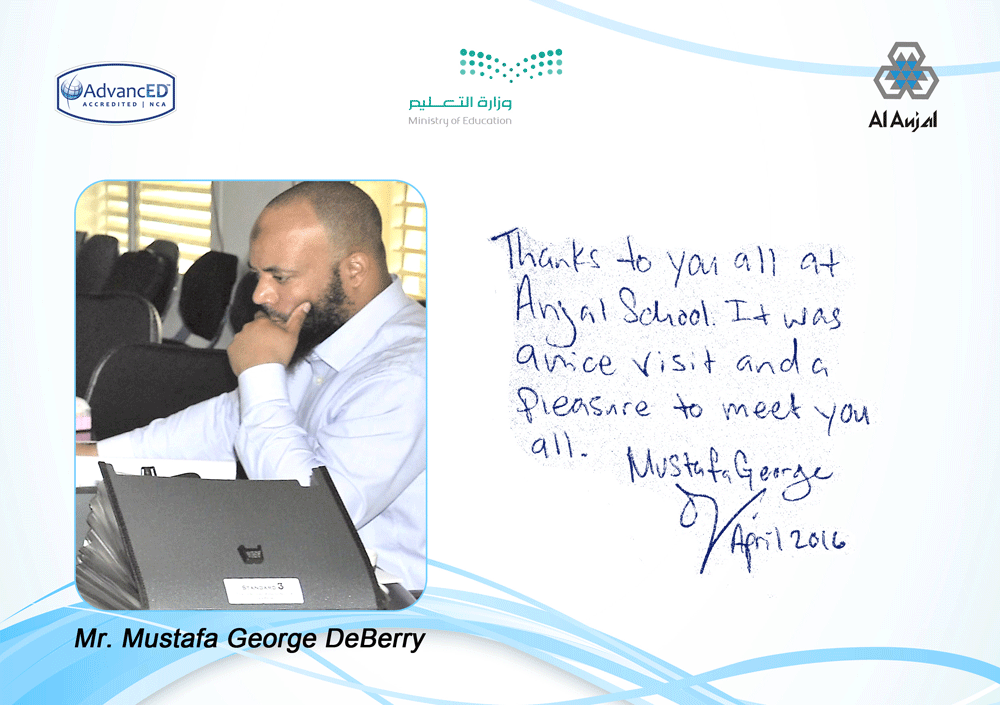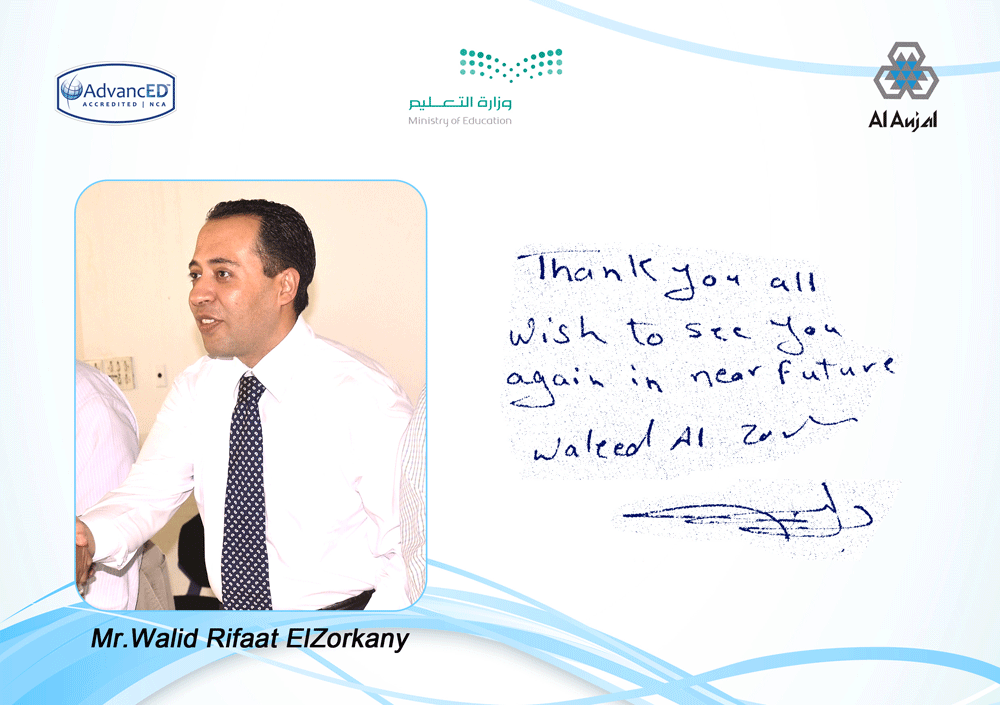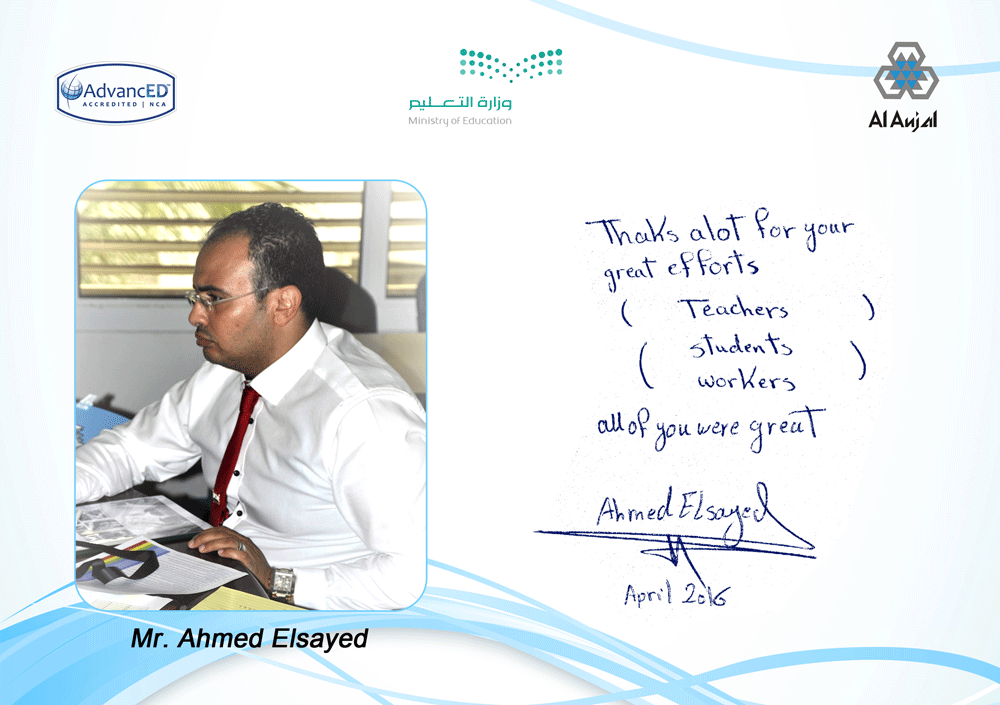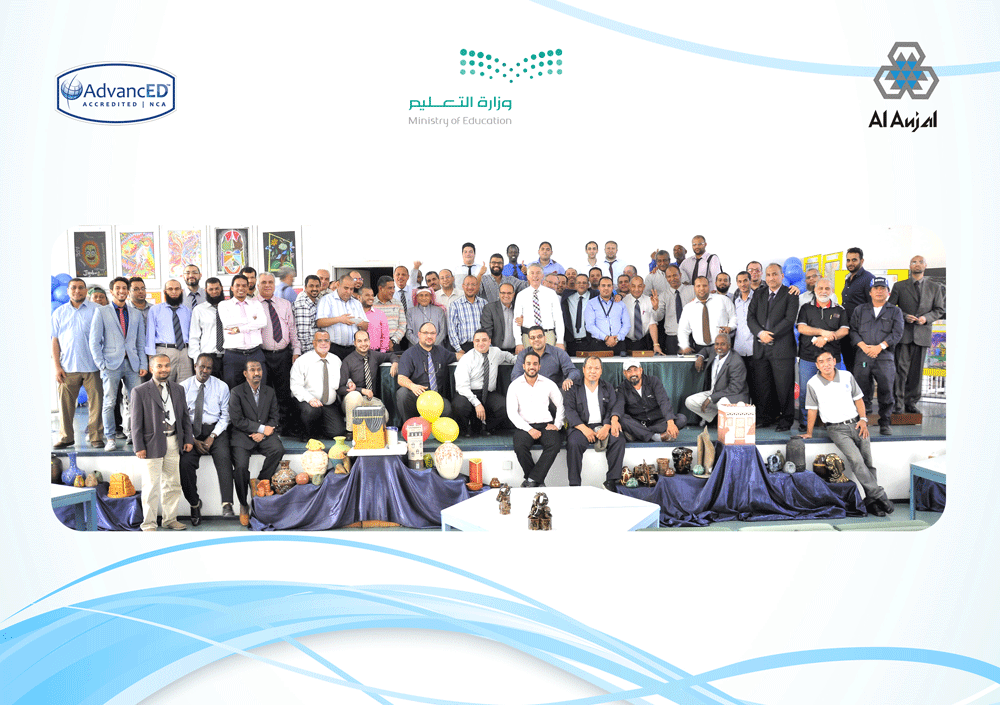 Our school hosted an external review by the AdvancED Team from April23-29th, 2016.The purpose of this periodical and systematic external review is to evaluate the teaching and learning process and the professionalism of the academic and support programs within the school.
The school was fervidly commended for demonstrating a commitment to high quality international education and for continually improving and keeping up with the best international education standards. 

Astonishingly and as remarked by the Lead Evaluator, we are the only school under AdvancED umbrella with an   ELEOT score higher in all the seven rubrics than the World-wide AEN. Measured against internationally-agreed standards, this score  reflects the distinction and effectiveness of our educational practices and programs. (See eleot Chart)